Nutrition

One of the surest ways to maintain great health and combat illness is to keep the body's natural defense mechanisms functioning optimally. Good nutrition is essential to achieving this goal. However, the nutrient value of most of our commercially produced food has been substantially reduced over the past 50 years as a result of over processing and the use of chemical additives and preservatives. Supplementation of vitamins and minerals has now become essential to insuring that we receive our recommended daily allowance of these. Unfortunately, many commercially manufactured nutritional supplements also contain unhealthy additives, dyes, chemicals like propylene glycol (anti-freeze), hydrolized protein (MSG), autolyzed yeast (MSG), sugar, heavy metals and preservatives. The vitamin and mineral supplements that we carry are safe for even the sensitive person. They do not contain the normal allergens from sources such as wheat, corn, yeast, soy, sugar, eggs, dyes or other additives. The manufacturers use the purest products and manufacturing methods available to them, and whenever possible, they use organically grown plants for their sources.







Nutritional Counseling
Nutrional counseling appointments are available in office or by phone. All of our programs consist of high quality nutritional lines which can be shipped directly to your location.

Nutritional Supplementation

Nutri-West: Available only through licensed healthcare practitioners, Nutri-West products are made to the Industry's most exacting standards. Each of the more than 3,800 raw materials used in these formulations undergo regular and random lab analysis to ensure purity and potentcy. These rigorous standards have earned Nutri-West Wyoming's coveted blue-ribbon award for drug manufacturing excellence. Unlike the typical commercially available products these supplementsare formulated to guarantee results. We firmly stand behind these products and have seen amazing results in many of our patients.



Standard Process: For more than 75 years, Standard Process has provided health care professionals with high quality, nutritional whole food supplements. Their extensive collection of products supports the healthy functioning of every body system, including the endocrine, cardiovascular, digestive, hepatic, respiratory, skeletal, and renal systems.


MediHerb: MediHerb's mission is to provide superior quality, efficacious herbal solutions to health care professionals. The positive results achieved by these professionals provide the strongest possible evidence of the superior quality of MediHerb products. Our aim is to get you back to optimum health and enhance your well-being for the long term. Our natural therapies can have dramatic positive effects on your over all health. We dedicate ourselves to researching and making the best possible products to deliver health solutions that work.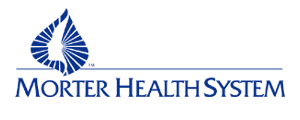 B.E.S.T. PROCESS Alka Line: Get the supplements with the healthy difference! There are important differences in supplements. B.E.S.T. PROCESS Alka Line products are all natural, specifically designed to help replenish the body's alkalinity and provide whole food nutrients without masking symptoms or falsely stimulating your body the way artificial chemical supplements can.

Biotics Research: The mission of Biotics Research Corporation is to be the benchmark of excellence in nutritional science, technology and service, providing the healthcare professional with reliable, innovative products of superior quality at the highest level.

Thorne Research: A leading developer and manufacturer of nutritional supplements for the health-care practitioner, has spent years producing innovative, comprehensive products in pure capsule form, without the typically utilized additives, flowing agents, and binders commonly used throughout the industry. By designing products for the most sensitive allery patient, Thorne has opened a whole new avenue of supplement efficacy for all patients needing nutritional support. The purity of Thorne products directly equates to better absorption and enhanced bioavailability.


Kroeger Herb Products: Hanna Kroeger's research, knowledge and insight led her to create many popular herbal formulas. She was truly a master of using subtle and unique combinations of herbs to improve the whole system of the body. These formulas are synergistically balanced to work naturally with the body on a physical and energetic level. Kroeger Herb uses only the finest ingredients for their products and they examine all of the materials before they accept them for manufacturing. The quest for high quality herbs has taken them to all parts of the world and has refined their appreciation for great herbs.


Pure Encapsulations: They are the only supplement manufacturer that has certified, independent laboratories test every batch of finished, encapsulated products. Using the most advanced equipment and test methods, including HPLC and GC-MS, independent laboratories certify the potency of every ingredient against their label claims. Each product has been verified to contain what it claims on the label. Pure Encapsulations supplements are all hypo-allergenic.

Deseret Biologicals: Homeopathic Therapy is an effective healing art that has been practiced for centuries. Homeopathy differs from other approaches to disease. Rather than focusing on suppression of symptoms, homeopathic remedies work to increse human vitality or life force and promote the body's natural defenses. Herbal remedies work synergistically with homeopathic treatments to provide nutritional building blocks that increase the effectiveness of other treatment methods. Homeopathy works by addressing the energetic realities of health and healing, helping to bring the body into balance and promoting wellness at the core. Deseret Biologicals is dedicated to providing superior formulations and products manufactured according to the highest standards.

Theramedix: Theramedix is a company dedicated to providing health care practitioners with a premiere line of plant derived pharmaceutical grade enzymes. Theramedix uses absolutely no fillers in any of its enzyme formulations, has every batch third party tested and uses FDA nationally recognized standards. All of Theramedix products are 100% vegan and vegetarian and utilizes an exclusive Therablend delivery process for blending its protease, lipase, amylase and cellulase to increase potency in varying ph levels. Theramedix's proprietary Thera-blend manufacturing process combines multiple strains of the major enzyne groups to work across a broader range of ph levels. That means Thera-blend formulas work in all parts of the digestive tract and throughout the entire body. So the body absorbs more of the nutrients in the food we eat, and exerts less energy in the process.


Apex Energetics: Apex continues to be a respected evolutionary force in the homeopathic and nutritional fields. Their dynamic approach transforms professional clinical experience and expertise into a cutting-edge treatment.


Solaray: A pioneer in formulating and marketing herbal products. From its inception, Solaray focused on encapsulated products which offer rapid disintegration and are easy to swallow.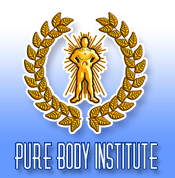 Pure Body Institute: offers cutting edge herbal formulations to health care professionals. Pure Body Institute products are special formulated to support the structures and functions of the body. The products do not insult the body or force it to do something it would not do naturally. All products contains no yeast, soy, sugars, starch, colorings, dyes or flavorings.

Designs for Health: Designs for health is unmatched in its ability to develop highly effective synergistic formulations. For nearly 20 years, health care professionals have trusted and relied on Designs for Health products, confident that they are receiving the purest and most potent nutritional supplements available.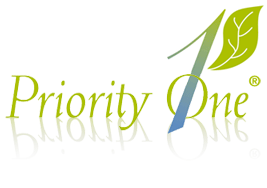 Priority One Nutritional Supplements: is a family owned and operated company that manufactures the highest quality natural health and nutritional products.



Biogenesis Nutraceuticals: America's most innovative line of professional only nutraceutical products.



Integrative Therapeutics: is the nation's leading manufacturer and distributor of high quality nutritional supplements to health care practitioners.